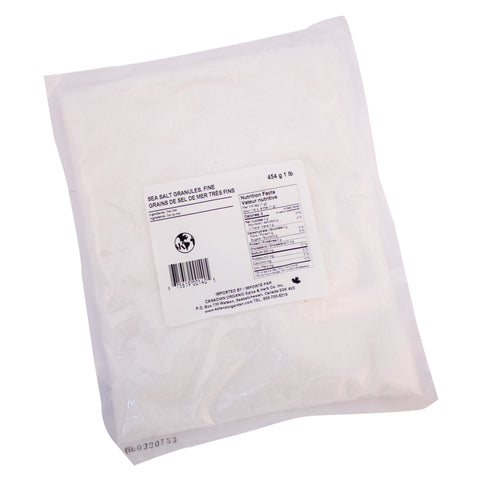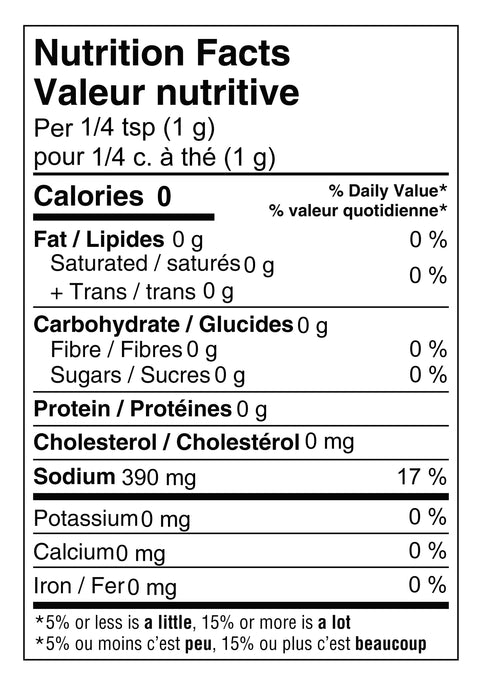 CANADIAN ORGANIC Spice & Herb Co. Inc.
Sea Salt Granules, Fine
This finely granulated sea salt is perfect for creating a gourmet touch in your cooking. Enhance the unforgettable flavor of your food with these luxurious salt granules to create an exquisite culinary experience. Enjoy a taste of the ocean with every bite.
Country of Origin:  Belgium, USA, Pakistan
Ingredients
Sea Salt