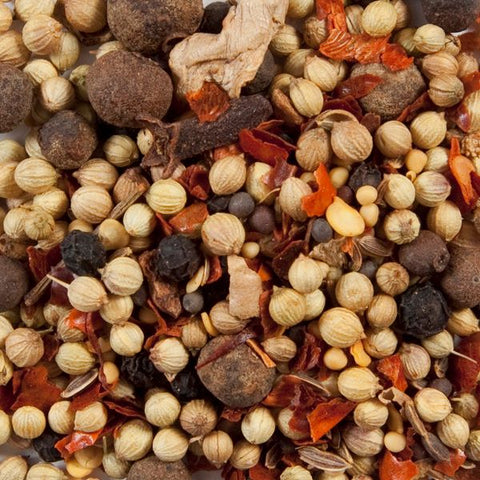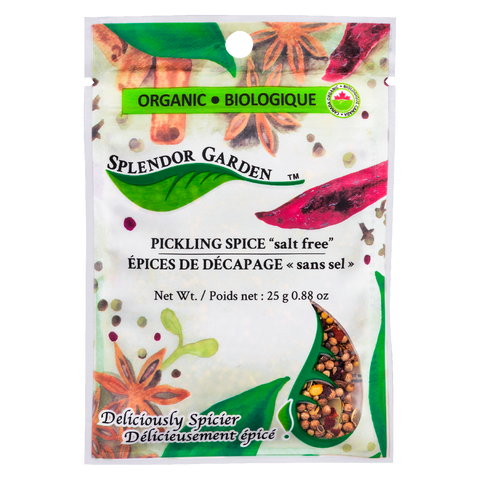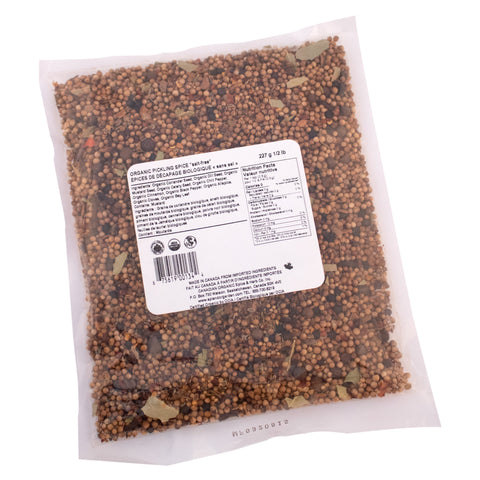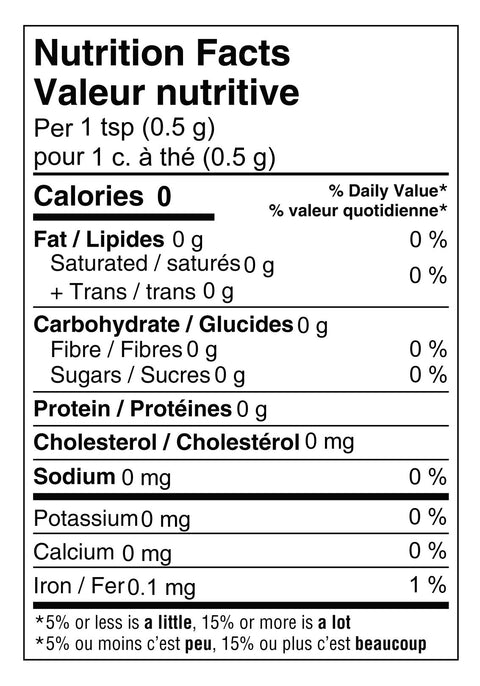 CANADIAN ORGANIC Spice & Herb Co. Inc.
Pickling Spice "salt free"
ORGANIC
SALT FREE
Country of Origin:  Made in Canada imported ingredients.
Our Splendor Garden Organic Pickling Spice is a salt free mixture of spices, herbs and seeds for all your pickling needs. Use it to pickle your favorite vegetables or tie pickling spice into a cheese cloth bag for easy removal and use it in soups, marinades or pot roast.
Ingredients:
Organic Coriander Seed, Organic Dill, Organic Mustard Seeds, Organic Celery Seed, Organic Chili Peppers, Organic Cinnamon Organic Black Pepper, Organic Allspice, Organic Cloves, Organic Bay Leaves
Contains: Mustard