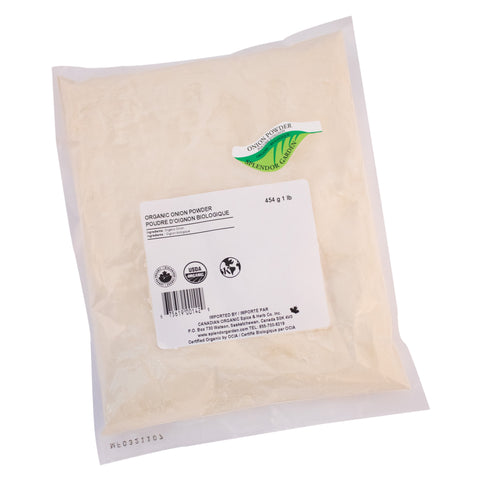 CANADIAN ORGANIC Spice & Herb Co. Inc.
Onion Powder
ORGANIC
Country of Origin: China
Onion Powder is a versatile spice that enhances all savory dishes. Use this powder to add flavor and depth to meats, vegetables, potatoes, soups, sauces, stews, dips, and seasoning blends.
Ingredients:
Organic Onion
Nutritional Information
According to CFIA, Nutritional Fact Tables shown on packaging may be exempt on some products, such as spices and herbs, if the values are shown as 0% for the recommend serving size.