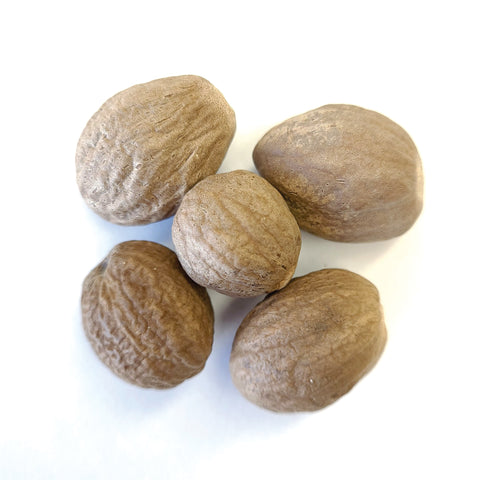 CANADIAN ORGANIC Spice & Herb Co. Inc.
Nutmeg Whole
ORGANIC
Country of Origin:  India
Nutmeg has a distinctive pungent fragrance and a warm, slightly sweet taste.  Simply grate a whole nut and use it to flavor many kinds of baked goods, confections, puddings, potatoes, meats, sausages, sauces, vegetables, and beverages such as eggnog. Nutmeg can also be used in stews and is a great addition to any lamb dishes.
Ingredients:
Organic Nutmeg
Nutritional Information
According to CFIA, Nutritional Fact Tables shown on packaging may be exempt on some products, such as spices and herbs, if the values are shown as 0% for the recommend serving size.