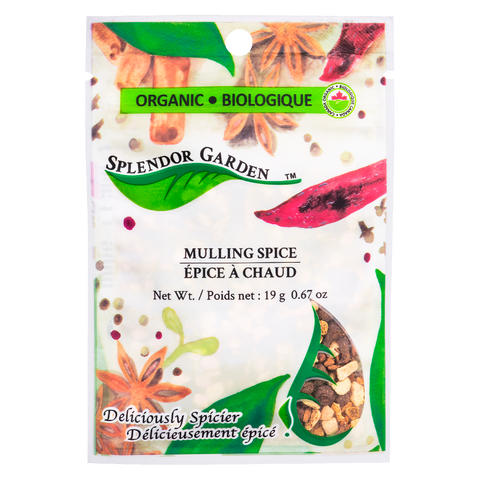 CANADIAN ORGANIC Spice & Herb Co. Inc.
Mulling Spice
ORGANIC
Country of Origin:  Made in Canada from imported ingredients.
This aromatic mulling spice will fill your home with the warm flavors of the season. This is great to make all year long.
Ingredients:
Organic Cinnamon , Organic Orange Peel, Organic Allspice, Organic Cloves
Nutritional Information
According to CFIA, Nutritional Fact Tables shown on packaging may be exempt on some products, such as spices and herbs, if the values are shown as 0% for the recommend serving size.