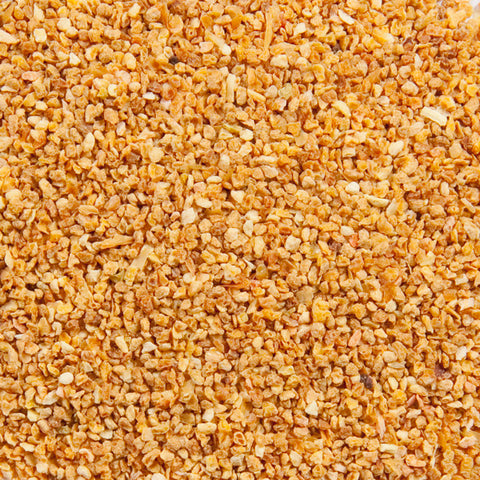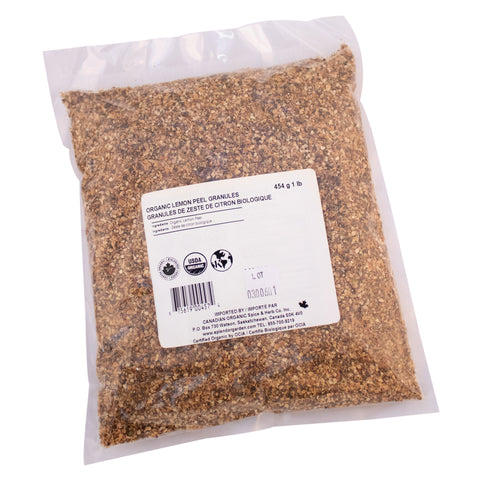 CANADIAN ORGANIC Spice & Herb Co. Inc.
Lemon Peel Granules
Experience the delight of organic lemon peel in your next recipe or craft with these Granules. The perfect combination of nutritious, flavorful goodness and bright citrusy aroma will elevate any meal or project to the highest levels of sophistication. Get creative with a burst of premium flavor.
Citrus limon
ORGANIC
Country of Origin:  Peru, Spain, Egypt
Ingredients
Organic Lemon Peel
Nutritional Information
According to CFIA, Nutritional Fact Tables shown on packaging may be exempt on some products, such as spices and herbs, if the values are shown as 0% for the recommend serving size.