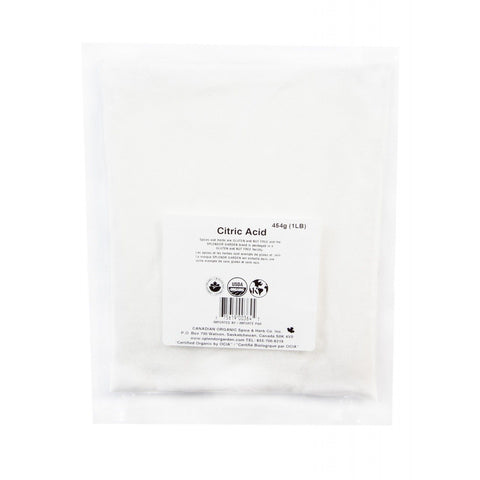 CANADIAN ORGANIC Spice & Herb Co. Inc.
Citric Acid
Known as a natural flavour. Citric Acid is naturally concentrated in lemons, limes, and a variety of other fruits and vegetables. It's used to enhance citric flavours such as lemon and lime, in blends like our Lemon Pepper Seasoning.
Country of Origin: Thailand, China
Nutritional Facts
According to CFIA, Nutritional Fact Tables shown on packaging may be exempt on some products, such as spices and herbs, of the values are shown as 0% for the recommended service size.