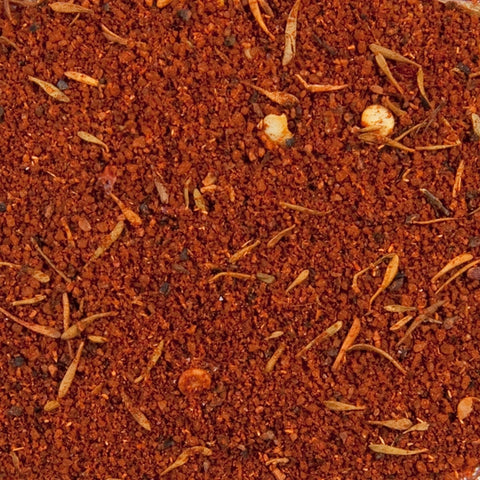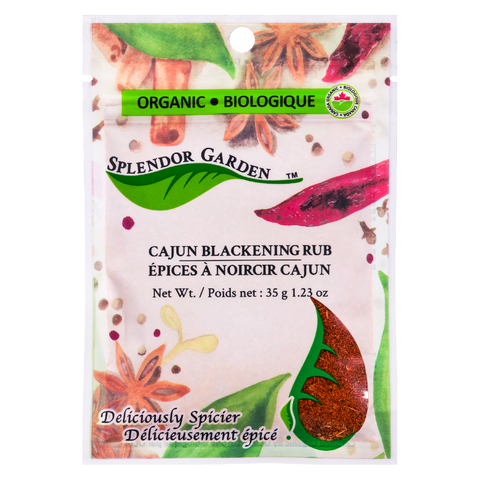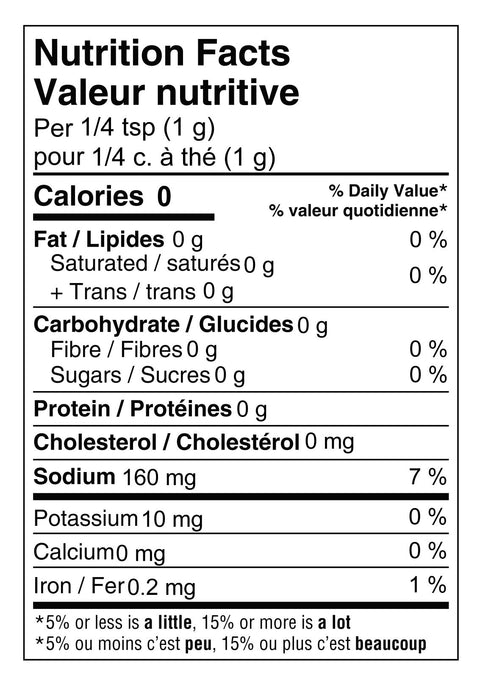 CANADIAN ORGANIC Spice & Herb Co. Inc.
Cajun Blackening Rub
This feisty cajun rub is fabulous. Try it on everything! Chicken, fish, steak or sprinkle it on burgers of any variety from turkey to beef. How about lightly oiled corn on the cob?
ORGANIC
Country of Origin:  Made in Canada from imported ingredients.
Ingredients:
Sea Salt, Organic Paprika, Organic Cumin, Organic Black Pepper, Organic Garlic, Organic Thyme, Organic Chili Peppers