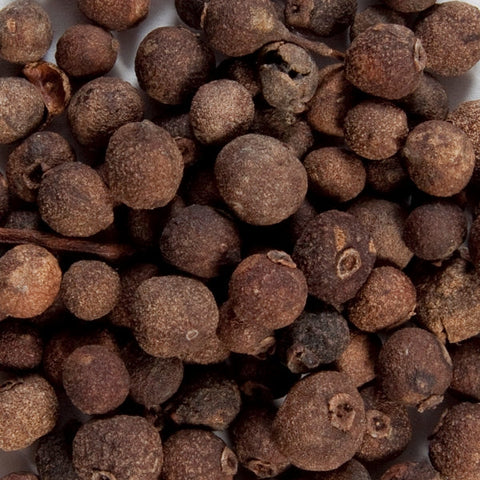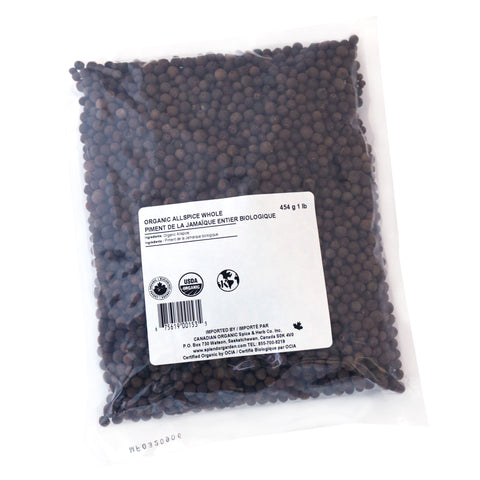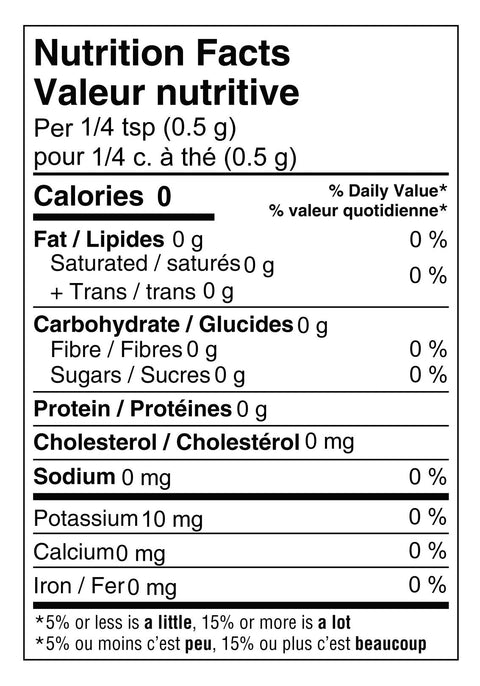 CANADIAN ORGANIC Spice & Herb Co. Inc.
Allspice Whole
Pimenta officinalis
ORGANIC 
Country of Origin: Guatemala, Honduras, Mexico
A spice with a flavor combination similar to cinnamon, nutmeg and cloves. Use it to enhance fruit pies, meats, homemade barbeque sauces, sweet potatoes, and Caribbean-inspired dishes.
Ingredients
Organic Allspice
Nutritional Information
According to CFIA, Nutritional Fact Tables shown on packaging may be exempt on some products, such as spices and herbs, if the values are shown as 0% for the recommend serving size.