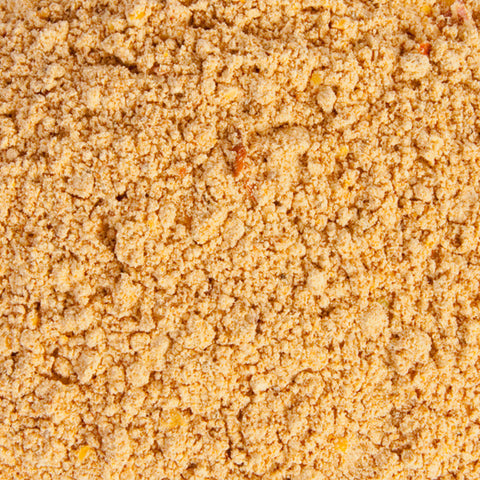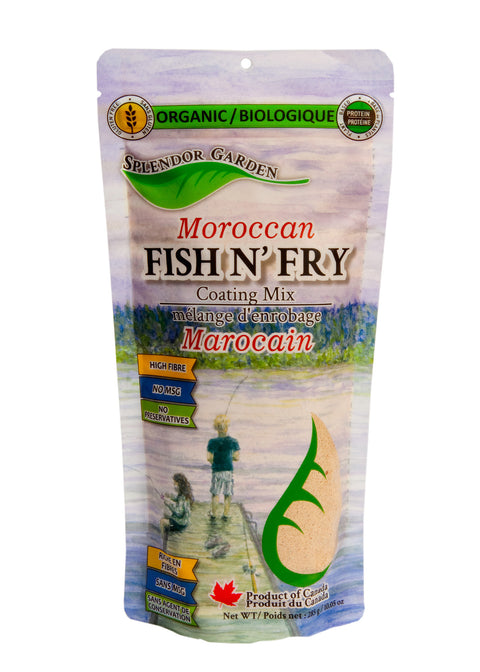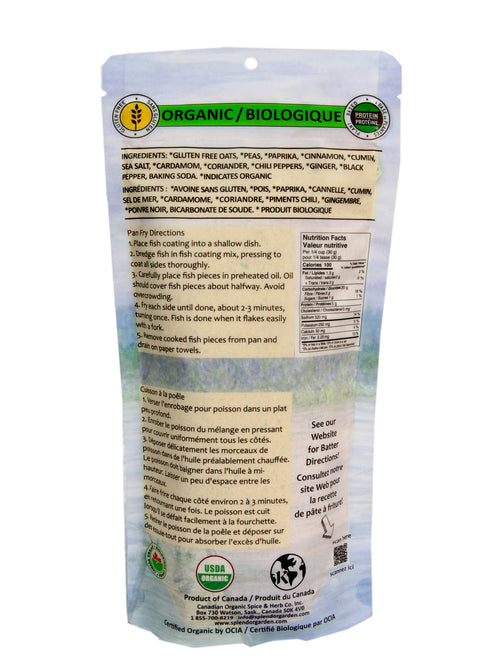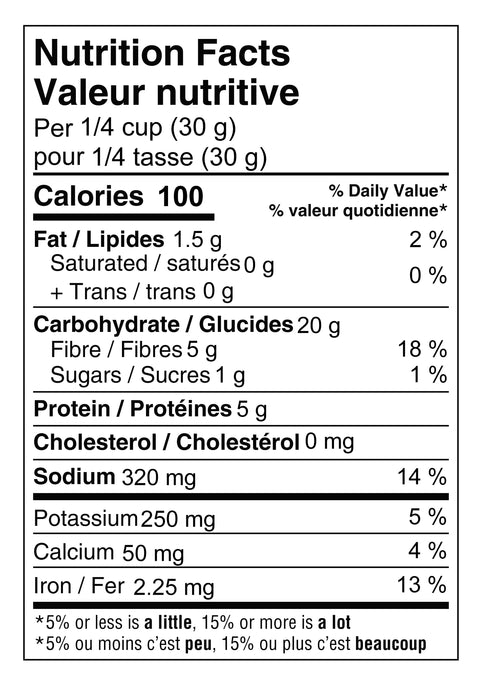 CANADIAN ORGANIC Spice & Herb Co. Inc.
Fish N' Fry Coating Mix – Moroccan
The Moroccan Fish N' Fry Coating Mix is a unique blend of spices that will have you wanting more!  This mix pairs spicy ginger and chili peppers along with warming flavours of cinnamon, cardamom and cumin, making up a perfect Mediterranean flavour!! 
ORGANIC

PLANT BASED PROTEIN

HIGH FIBRE

GLUTEN FREE

NO MSG

NO PRESERVATIVES
We believe this is the best organic coating mix on the market, which contains no gluten, preservatives or artificial flavours. This coating mix also features the highest quality organic herbs and spices that help minimize the use of salt for flavour. 
Use our Moroccan fish N' fry coating mix to pan fry your fish, chicken, pickles, cauliflower or even zucchini to a crispy golden finish. 
Ingredients:
Organic Gluten-Free Oats, Organic Gluten Free Pea Flour, Organic Gluten Free Peal Meal, Organic Paprika, Organic Cinnamon, Organic Cumin, Sea Salt, Organic Cardamom, Organic Coriander, Organic Chili Peppers, Organic Ginger, Organic Black Pepper, Baking Soda